Case Study – Datchworth Patio
Datchworth Patio & Garden Space
This customer (situated in the village of Datchworth, Hertfordshire) wanted to brighten up and create a much more usable space to the rear side of their property. The existing area seemed lifeless, dull and wasted. It sloped unevenly away from the house and had a dirty clay subbase causing rainwater drainage issues. We liaised with the customer and came up with a 'game plan' that worked alongside their initial ideas and vision whilst guiding them to what was a practical solution. Initially, we levelled the ground taking care that all surface water ran into the newly installed corner gulley. 
Installing the correct sub-level pipework we then ensured that the surface rainwater was taken to the correct water outlets. 

To retain the new (flatter) level paving area we installed Timberstone sleepers to create raised, continuous 'L' shaped planters. 

We imported topsoil to fill the sleeper beds ready for planting once the install was complete. A mix of natural sandstone colours was then laid in a random pattern format. 

The natural stone was edged in Woburn Rumbled, 'Autumn' colour block paving to complement the main paving area. A rumbled, retaining kerb was then installed to support the higher existing lawn level on one side. 
We recommend Gary and his team @ Hertfordshire Driveways Ltd with the strongest possible endorsement. They built a garden patio and planting area for our back garden and were incredibly meticulous. The planning was excellent, they were always on time with all aspects of the work and actually completed it with a quality that was beyond our expectations. They even came back to us proactively to highlight that some of the quoted work was not required and therefore the total bill would be less! Gary and colleagues were friendly but never intrusive. After finishing the job, they cleared all building mess so that no work was required by us to clean after them – There were no issues whatsoever with the work undertaken and we are delighted to recommend them to anyone looking for a professional, friendly and cost-effective job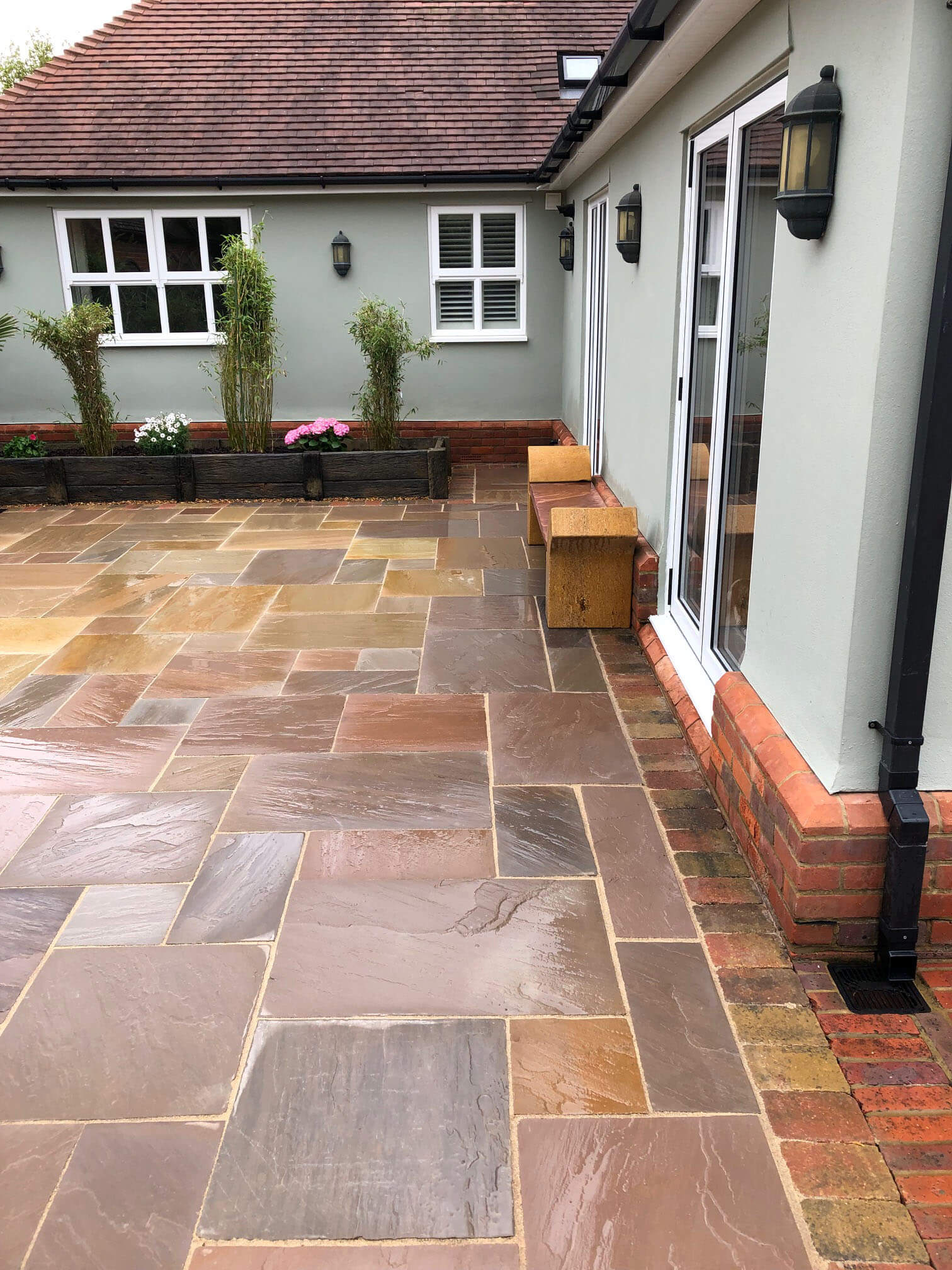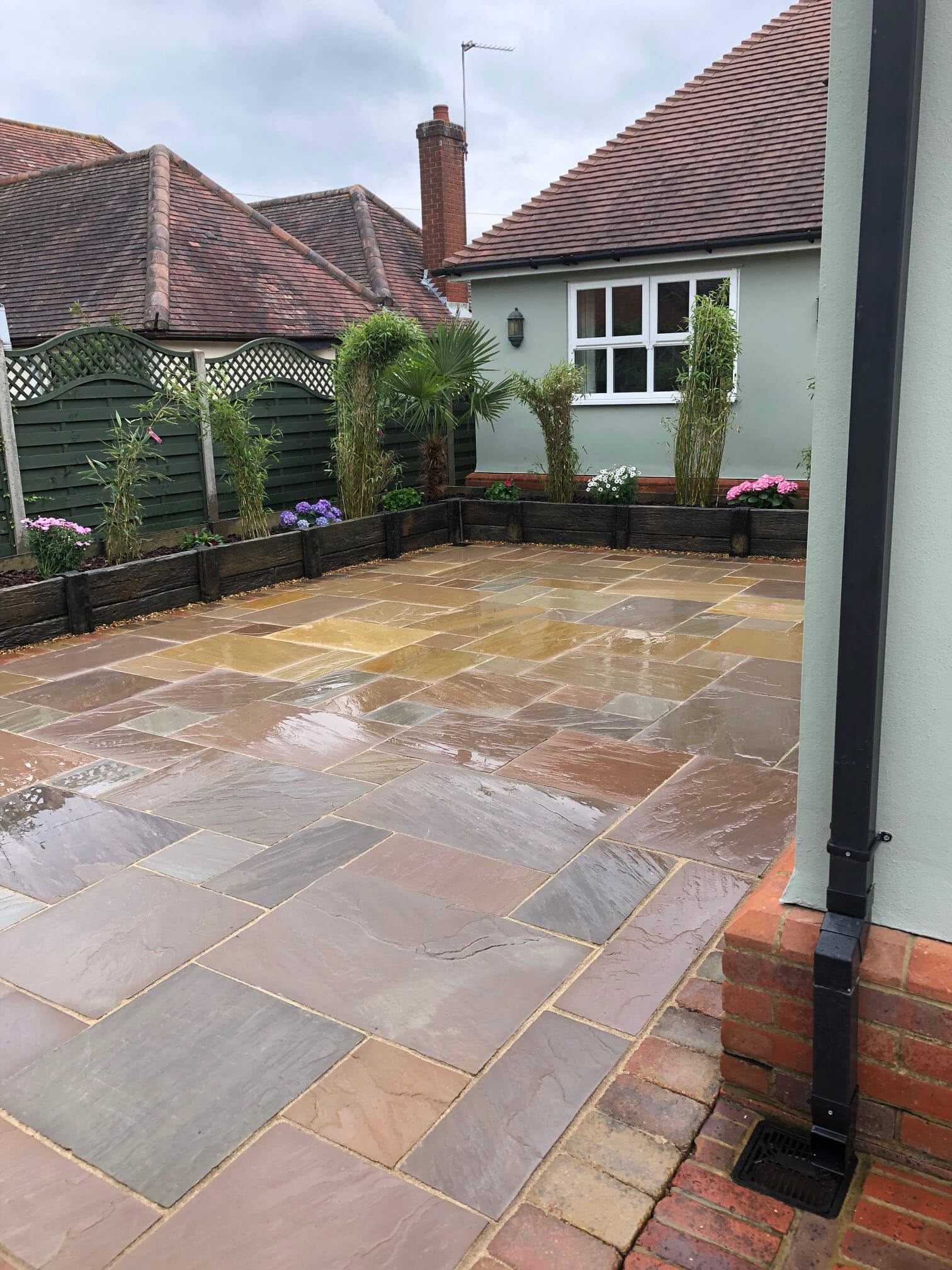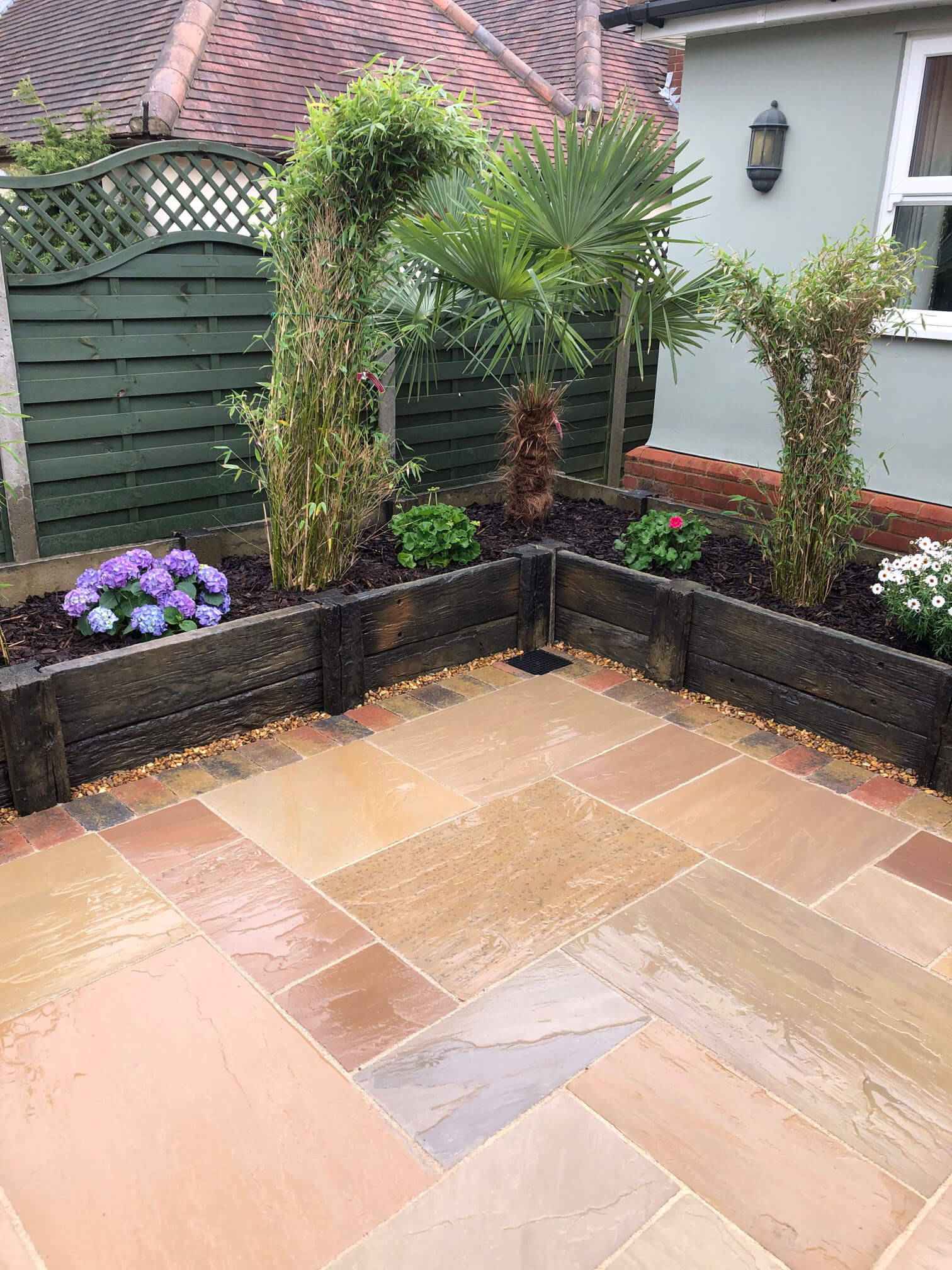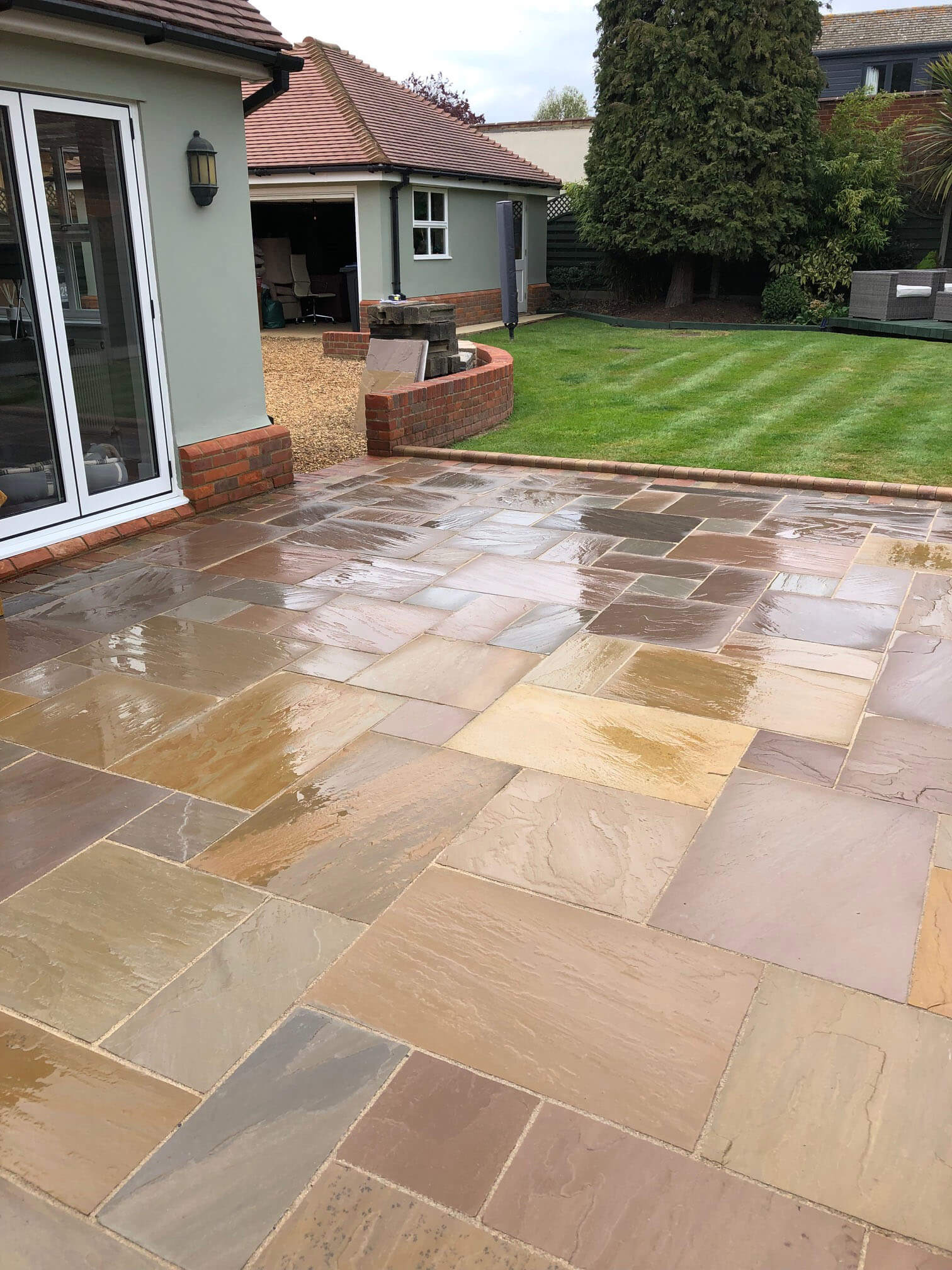 Why choose Hertfordshire Driveways Ltd?
We have over 20 years of experience in driveway and related design and build services, this in turn has built trust with our customers and within our sector. We are accredited with Brett approved installer scheme membership, Marshalls register and Bradstone Assured.